Meet Paul
Master Electrical Engineer & Lighting Specialist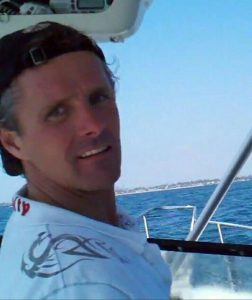 Welcome to Recessed Lighting Co., Orange County's premier installer of recessed lighting, ceiling fans, and electrical systems. Our company has worked with interior designers, homeowners, and building contractors for over 15 years, and in that time has installed thousands of recessed lights and electrical equipment in homes across the region. From Aliso Viejo to Yorba Linda and communities in and around Orange County, Recessed Lighting Co. has worked with thousands of homeowners.
Founded by Paul Jessome, we provide homeowners with the highest quality of electrical services, including the installation of recessed lighting systems. Paul is known for his outstanding customer service and his attention to detail. As an electrical engineer, he specializes in recessed lighting system layout, design, and installation. His expertise extends to all things electrical: Paul offers his customers a full range of electrical services, each with the same attention to detail and exacting quality. And, unlike other electrical companies, Paul handles all of the work himself to ensure flawless performance and client satisfaction, no matter how big or small of a project.
Paul uses only top-quality materials and products from leading manufacturers in his installations. These products were chosen to provide energy efficiency and brilliant illumination to homes. These systems help save electricity costs, too. By installing recessed lighting systems, Paul is able to transform the look and feel of any home, taking interior rooms from dull and dimly-lit to living areas that are aesthetically pleasing and have the ambiance that homeowners desire. Recessed lighting systems are perfect for any room of the home, from office and entertainment spaces to kitchens, baths, and common areas.
For a fast, free estimate or to schedule a consultation with Recessed Lighting Co., give us a call now or use our convenient online contact form. For over 15 years, we have provided homeowners in communities throughout Orange County and Southern California with the highest level of electrical service and satisfaction.